About us
The consortium of social organizations working on behalf of migrants and refugees is made up of 9 social organizations with common values and united by a vision of what Poland and Europe co-created by migrants should look like.
About Consortium
The Consortium is a democratic platform of cooperation through which the activities of its member organisations are coordinated in order to make better use of the resources available in each organisation and to share them with others. Our activities include: counselling and support for migrants (legal, psychological, social, vocational); integration and information activities for Polish women and men and migrants; Polish language courses; monitoring the social and political situation regarding migration, drafting visionary and strategic programme documents.
How did it start?
The history of the Consortium began in 2017. We first met at a conference in Bratislava for organizations working to help migrants and migrant women in the Visegrad countries. Our joint trip and many conversations started a cooperation that continues to this day. Since then, people working in 9 organizations have been meeting every month. The idea that has guided us from the beginning is to support each other, to exchange information about what the organization is doing and what it plans to do, This way, if we see that any of the areas needs action to bring about a broad change, we join forces and speak with one voice. We want to Support each other as member organizations of the Consortium. Strengthen each other in development, resources and implementation of common goals.
In 2021
, our organizations became involved in the formation of
Grupy Granica
to provide direct assistance on the Polish-Belarusian border.
Since 2022
, the attention of our organizations has focused on helping people from Ukraine. Invariably, most of our activities have been devoted to the support and integration of new residents and residents of Poland.
The Migration Consortium is formed by
Our values
Our mission is to work on behalf of refugee and refugee women and migrant women and migrants, so that each and every one of them can fully exercise their rights and freedoms. We want to create a broad platform for joint action, exchange of experiences, improving the quality of work and public debate in the area of migration and integration in Poland.

Our vision for the near future is to create an organization whose activities combine and knowledge and experience of people of many people from all over Poland. We want our initiatives to be implemented across divisions, we focus on solving problems. We are open to partnerships with various entities, including those outside the non-governmental sector.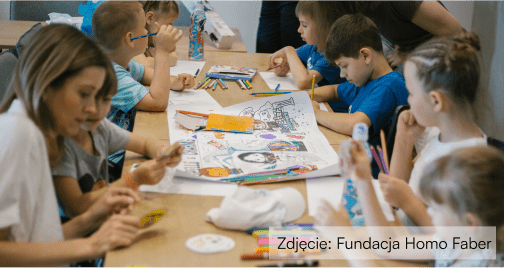 Our activities are based on:
respect for the dignity of all people,
providing protection and adequate support to all migrants and refugees,
strengthening the sense of solidarity of Polish women and men with other people,
building community of all people living in Poland, regardless of their legal status, nationality or other personal characteristics.
If you have a similar perception of the issues happening around you, we invite you to contact us. Together we have a greater impact.
konsorcjum@konsorcjum.org.pl
Faces of the Consortium
Anna Dabrowska - human rights defender, activist, president of the Lublin Homo Faber Association, chairwoman of the Civil Dialogue Committee on Integration of the Lublin City Hall, ultra runner. "In my opinion, Poland could and should be for everyone".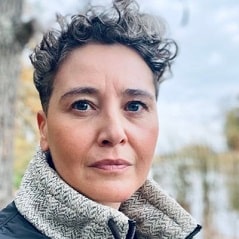 Anna Dąbrowska
president of Homo Faber, co-chair of the Consortium
Witold Klaus - co-chairman of the Migration Consortium, migration researcher, professor at the Institute of Legal Studies of the Polish Academy of Sciences. "We often hear about the tradition of Polish tolerance and multiculturalism and Polish hospitality. While historically these are unfortunately mostly myths, I would like them to be a reality in the future. I dream of an open Poland, where skin color, nationality or religion don't matter; a Poland that ensures freedom for those persecuted in other countries; a Poland where we respect each other and are able to discuss; a Poland that is built on the idea of respect for human rights".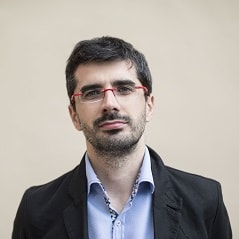 Witold Klaus
co-chair of the Migration Consortium
Piotr Rojewski - communications coordinator at the Migration Consortium, senior specialist of advertisement and promotion at Amnesty International. "I want every person in Poland to be able to fully enjoy their rights and freedoms. I take injustice personally".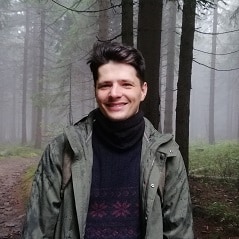 Piotr Rojewski
communication coordinator
Agnieszka Kosowicz - founder and president of the Polish Migration Forum Foundation, activist, woman of dialogue. "Every person is important. I want a Poland that has respect for all its inhabitants".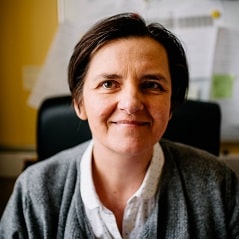 Agnieszka Kosowicz
founder and president of the Polish Migration Forum Foundation, co-chair of the Consortium
Sarian Jarosz - research coordinator at the Migration Consortium, formerly with Amnesty International and Habitat for Humanity, among others. Co-founder of Peace Ambassadors Poland, activist and migration researcher. "I fight against systematic exclusion systematically. I document violations, listen to people, take care of the facts. With such a background it is easier for me to act".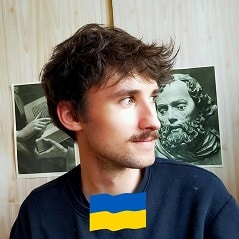 Sarian Jarosz
research coordinator
In the Consortium first as a representative of Amnesty International, where she worked as a human rights monitoring expert and campaign coordinator, specializing in the rights of migrants and refugees. "I am inspired by the vision that each person living in Poland feels fully himself, enjoys his rights, but also his potential. She develops and grows with the support of the community around her".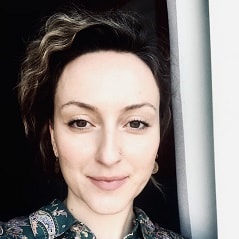 Aleksandra Fertlińska
Consortium's President
Magdalena Nazimek-Rakoczy - lawyer, president of the Nomada Association. She defended her doctoral dissertation entitled "Territorial rights in philosophical and legal terms" at the Department of Theory and Philosophy of Law at the University of Lodz. She holds a degree in Philosophy from the University of Wroclaw and a postgraduate degree in "Contemporary International Migration" from the University of Warsaw. She completed the course "Migration and Local Authorities" organized by The Hague Academy for Local Governance. "I believe that solidarity is still a real value and not just a hackneyed slogan".
Magdalena Nazimek-Rakoczy
Advocacy Expert
Dokumenty
Wszystkie nasze działania są jawne. Co roku udostępniamy raporty opisujące naszą działalność. Wyrażamy także swoje stanowiska na bieżące tematy dotyczące sytuacji migrantek oraz migrantów w Polsce.